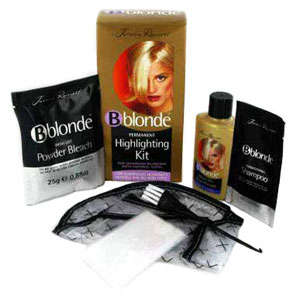 I have only used 2 highlighting kit before and I think this is much better than the other one, though I am not sure whether this is still available in the market.
This has no set amount of dying time and can be adjust by the user. The lighter you can, the longer you have to dye. I have dyed twice, once I dyed it for too long, and I think I have destroyed the surface of my hair more than dying it as the colour was quite yellow and looked horrible.
But this is recommended if you want to do some DIY highlighting as I like the shower cap that come in the kit. As there's lot of small holes on the surface of the cap, you can pull a small stripe of the hair and dye accordingly.
The only good thing is that the hair colour will gradually be lighter after a few wash as you can see from the left photo compare with the right hand one. [ p.s. don't you think I look much different now compare with these photos? I took them when I was 18 >_<]
So you like highlighting your hair? and what do you think of my hair dye series so far?
K.